Advantages of Using Professional Wall Covering Specialists

Elevate the ambiance of your living or work space with Prestige Decorating London's exceptional wall covering services. Our team comprises seasoned painters and decorators who are industry experts, guaranteeing a flawless finish for your walls. We use only premium quality materials and techniques to ensure that there are no unsightly bumps or bubbles on your walls. Leave everything to us as we prepare surfaces, measure and cut wallpaper, and clean up after ourselves once the job is done. You won't have to lift a finger as we transform your space into a masterpiece with ease and convenience.
Partnering with us means saving time and money in the long run since our skilled team delivers prompt results without compromising on quality, eliminating the need for frequent touch-ups or repairs. Trust us to exceed your expectations by delivering exceptional workmanship that will leave you satisfied.
---
The Benefits of Expert Design Advice
Expert design advice is a valuable investment for those seeking to elevate the aaesthetic appeal and functionality of their space. By collabourating with professional designers, you can save time, money, and frustration in the long run. Our team at Prestige Decorating London offers tailored solutions that cater to your unique needs and preferences. We work closely with you to comprehend your style and objectives, offering guidance on colour schemes, materials, furniture placement, and lighting. With our holistic approach to design, we consider various factors such as natural light, room size, traffic flow and lifestyle requirements when creating personalised designs that reflect your vision.
Our expert designers are well-versed in industry trends and best practises which allows us to offer innovative solutions for your space while avoiding common pitfalls. Additionally, our strong relationships with top suppliers ensure that we source high-quality materials at competitive prices. Partnering with Prestige Decorating London means access not only to skilled painters but also expert interior designers who will create bespoke designs tailored specifically for you. Expect a seamless experience from start-to-finish as we transform your space into something truly special – all within an affordable budget without compromising quality or style.
---
The Importance of Choosing the Right Wall Coverings to Suit Your Style
Choosing the perfect wall coverings is a crucial decision that can significantly impact the overall look and feel of your space. At Prestige Decorating London, we understand that this process can be overwhelming, which is why our team of experts is here to help you make an informed choice with confidence. We offer a comprehensive range of traditional wallpaper designs and modern textures and finishes to cater to every client's unique style preferences.
Our skilled decorators work closely with you to understand your vision and suggest appropriate options that align with your budget and lifestyle requirements. We take pride in delivering customised solutions for each project we handle, ensuring that the right wall covering transforms your space into something truly special. Don't settle for less than perfection – trust Prestige Decorating London to guide you towards making an informed choice today.
---
How Professional Wall Covering Enhances any Space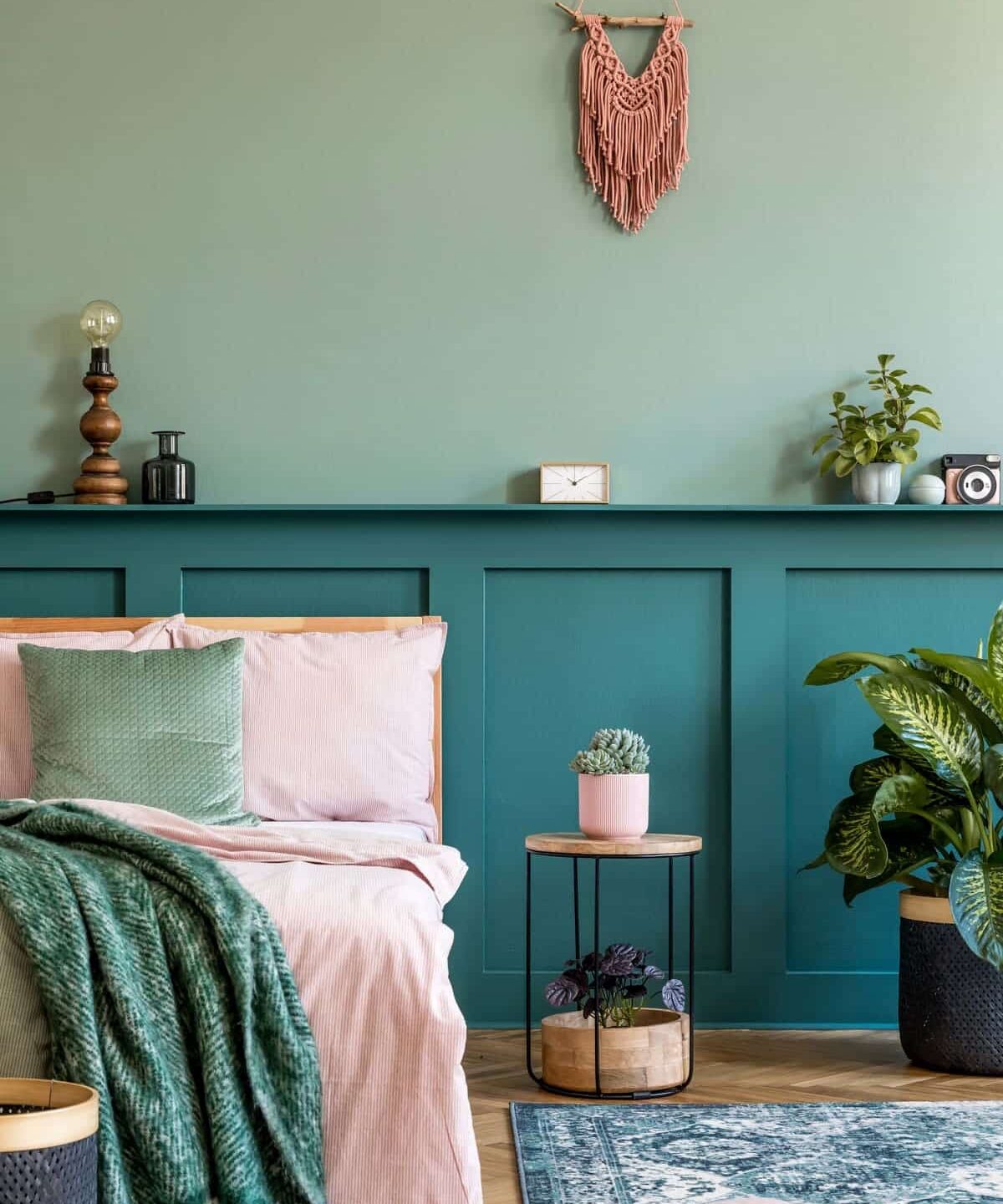 Professional wall coverings can turn any space into a work of art. With the right materials and techniques, walls become canvases for creativity and style. Wall coverings offer endless possibilities to enhance the aaesthetic appeal of any room with bold patterns or subtle textures.
They are versatile and effective in adding depth and interest while complementing other design elements.Our top-notch wall covering services elevate your space by transforming it into a more welcoming, refined. At Prestige Decorating London, we pride ourselves on tailoring each project to meet our clients' unique needs closely.
We work with you every step of the way to bring your vision to life exactly as you imagined it. Transform your home or office into a beautiful oasis reflecting your unique style today by scheduling a consultation with one of our experts at Prestige Decorating London!